---
http://www.huffingtonpost.com/dr-jane-aronson/ba-vi-vietnam-adoption-ha_b_6563042.html
Posted: 01/28/2015 10:24 am EST
Updated: 01/28/2015 9:59 pm EST
Testimony from a grateful mother, November 2014
This is a letter written by a mother who adopted a baby girl from Ba Vi, Vietnam, where WWO supervised HIV care for orphans.

Dear Dr. Aronson
It was so nice to meet you at the adoption conference yesterday. For several years we have supported WWO and read about you on Facebook and in the news. The resources you provided to the children of Ba Vi are truly remarkable. My daughter was born at a military hospital in Hanoi and then transferred to Ba Vi. Both mother and child tested HIV+. But my daughter and all the children at Ba Vi received antiretroviral drugs, medical care, and proper nutrition. So when we came to adopt her in 2008, she was very healthy, a normal weight, with only minor orphanage issues like scabies. There were two other families that traveled with us to adopt their children. And, six months later, three more families traveled to Ba Vi from our area to pick up their children. Today, these children still keep in touch and see each other 2-3 times per year. We've enjoyed summer weekends to the shore together, day trips to Boston, and play dates to each other's homes. They are a real support for each other. With this group, there are no secrets. Every child shares the same story of HIV and the same pain of abandonment.
The history of HIV is something none of us have divulged to our families or friends. During pre-adoption, I revealed to a few of my scientist friends that we were considering adopting a child that was HIV+. The resounding response was, "Are you crazy? WHY would you do that??" Of all people, I thought my well-educated, liberal friends with a background in medicine could understand that HIV is treatable and some of these children may only be testing positive because of their mother's antibodies to the virus. So, we decided we must protect our daughter's story at all cost from our family and friends, people that may already harbor negative feelings about transracial adoption, and would likely have a visceral reaction towards HIV.
We've traveled to Viet Nam several times since our adoption trip to Hanoi. But this spring, for the first time since the adoption trip in 2008, we visited the orphanage. It was such a shock to go back 5 years later. The road to Ba Vi is greatly improved and the children are housed in a completely new part of the old prison. In many ways, I was glad we were not able to see the old buildings. In 2008, there was the melamine milk contamination scare, and so the conditions were quite desperate. The facilities were overcrowded and depressing. But the new buildings and playgrounds are so nice! The staff was still the same. Our daughter's nanny sobbed and sobbed, stroking her hair and cheek. My daughter did not remember her and felt uncomfortable over all the attention. They said it was unbelievable that we had come back to visit--nobody ever comes back to visit! They asked us to push the other families to come back and see them. They love the children very much and were so pleased to see current photos.
Well, before this turns into a novel, here is a link to my photos from our most recent trip to Ba Vi. And I attached a few photos of our daughter and her Vietnamese "cousins", the children from Ba Vi. Again, thanks for all of your hard work. You saved the life of many children, including our daughter. And for that, we will always be grateful.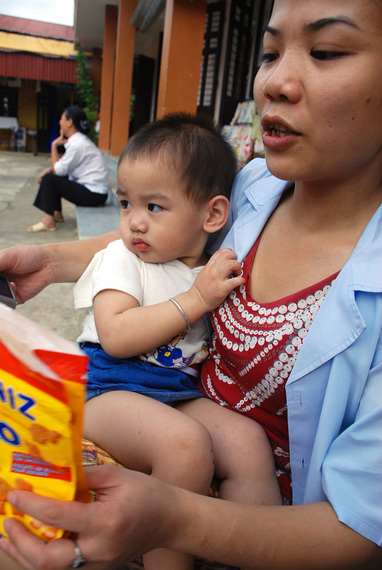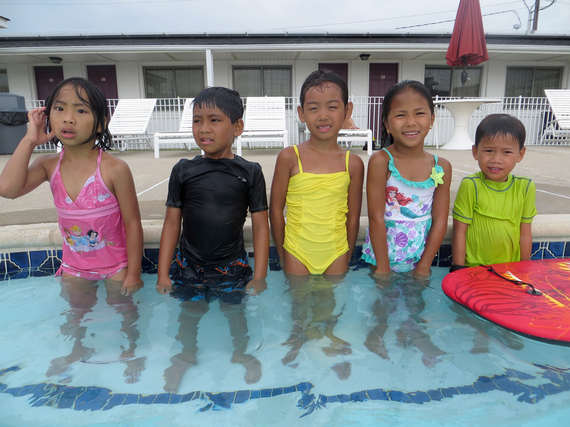 Yours truly,
Susan
Follow Dr. Jane Aronson on Twitter: www.twitter.com/wworphans